Professional IT Services Covering
Tasmania's East Coast
Centered in St Helens, East Coast Tech Services provides IT services to Ansons Bay, Scamander, Bicheno, St Marys and surrounding areas
About
East Coast Tech Services
East Coast Tech Services was founded in 2021 by a Tasmanian native with 30 years of experience in the IT industry. Recognizing a need for reliable technical support services in the local community, our company was established to provide affordable and professional solutions to the East Coast region of Tasmania.
Our mission is to deliver top-quality technical support services to our clients, ensuring that their technology is always functioning at optimal levels. We are committed to offering cost-effective solutions without compromising on quality or service. Our vision is to position Tasmania as a leading technical hub in Australia, leveraging our local resources and partners to achieve this goal.
At East Coast Tech Services, we specialize in a range of services, including device repair, web design, data recovery, internet services, and general IT support. Our team of skilled professionals can assist you with any technical issue, no matter how big or small. With our dedication to customer satisfaction and cutting-edge solutions, you can trust us to provide the support you need to achieve your business goals.
Apple
™

Devices

Screen & Battery Replacement
Device Setup & Migration
Insurance Quotes
Data Protection
Malicious Software Removal
Device Reset / Cleaning
Data Recovery
Online Advertising (SEO)
Google™ Business Registration
Targeted Regional Marketing
Website Hosting & Maintenance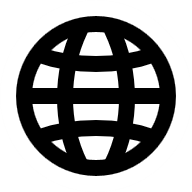 PC & Laptop Servicing
Hardware & Software Failures
Performance Upgrades & Repairs
Migration Services
Starlink
™

Internet Services

Internet (100 Mbps+ Unlimited)
Remote EFTPOS Transactions
Rental for Isolated Events
Installations
NBN / WiFi Setup
Large Area WiFi Coverage (B&B / Shed)
TV Conversion (Dumb to Smart)

"Dan was very responsive to our enquiry and all our questions. He set up a new router for us, including reconnecting the various tech that relies on the wifi to work. We were very pleased with this work and it has all been running smoothly (and much quicker!). Thank you."
Aaron Goldsworthy
Binalong Bay

"Amazing service, really friendly owner! Partners pc broke down whilst resetting and after a call and a quick drive over it was fixed up and working better than it has been in months literally overnight! Really appreciate the fix as I don't know what we would do with one pc between the two of us!"
Sky Bunnazoot
St Marys

"Was recommended by a friend. Found to always be professional and quick to respond to my needs. Always been able to solve my issues when it comes to phones & phone issues. Will use again."
Barry Thorold
St Helens

"One satisfied customer. Thank you, Daniel."
Sophie Grenfell
St Helens
Our Partners
In order to supply the best services to Eastern Tasmania, we have partnered with these other professional local Australian organisations:
DPW Tech Computer Repairs & Solutions